Reading Time:
4
minutes
There are plenty of Top Website Design Tools and resources to help with your website design, whether you're just looking for a little flare or you want to build a new site from scratch.
Here is a list of free tools and resources for website design. There are helpful design apps, platforms to create full sites, and resources for font, icon, and image freebies.
8 Top Website Design Tools for 2021
Sketch is one of the most (if not 
the
most) well-known and used Top Website Design Tools for web designing. It comes with an advanced vector tool, which aids in a collaborative development of interfaces and prototypes. This tool was built particularly for making
websites
and web apps.
Its prominence among the designer community is at least partially due to its clean interface and high performance; however, it only works on Mac. Since many designers work on Windows, you might be better off with one of the alternatives below.
Launched as a free alternative to Sketch for Windows, Lunacy is now a fully-functional graphic design software that's rich in features. A couple of years ago, all it could do was open sketch files on Windows. Today, it offers all the standard features of a UI and screen design tool and a library of free, high-quality graphic assets.
Offering versions that work on PC and Mac desktops, InVision Studio's ubiquity has nearly surpassed Sketch. Since its very first release, this tool has focused on providing a collaborative design experience. Moreover, it's now on par with AdobeXD in terms of built-in functionality.
You can further extend its functionality by downloading apps from its AppStore. Many of these offer the same functionality as AdobeXD's repeat grids feature. There are also UI Kits you can download and use to build screens immediately. The extensions and UI kits are all free.
4. Adobe XD – Top Website Design Tools
Tired of being beaten out by simpler tools that were better-suited to interface design and prototyping, Adobe released XD in 2019 as its answer to the other Free Web Design Tools on this list.
XD is a powerful, vector-based tool that also supports prototyping animations. If you like Adobe's other products like Photoshop and Illustrator, chances are you'll also like XD.
The program also supports opening and editing files from Sketch, making it a popular choice for Windows users who need to collaborate with other designers who use Sketch. That said, novices may find XD's learning curve a bit steep, and even many professionals prefer other tools on this list.
You can subscribe to XD on its own for $9.99 per month or choose a subscription to Adobe's full Creative Suite for $52.99 per month. Adobe offers 7-day free trials for both options.
5. Framer X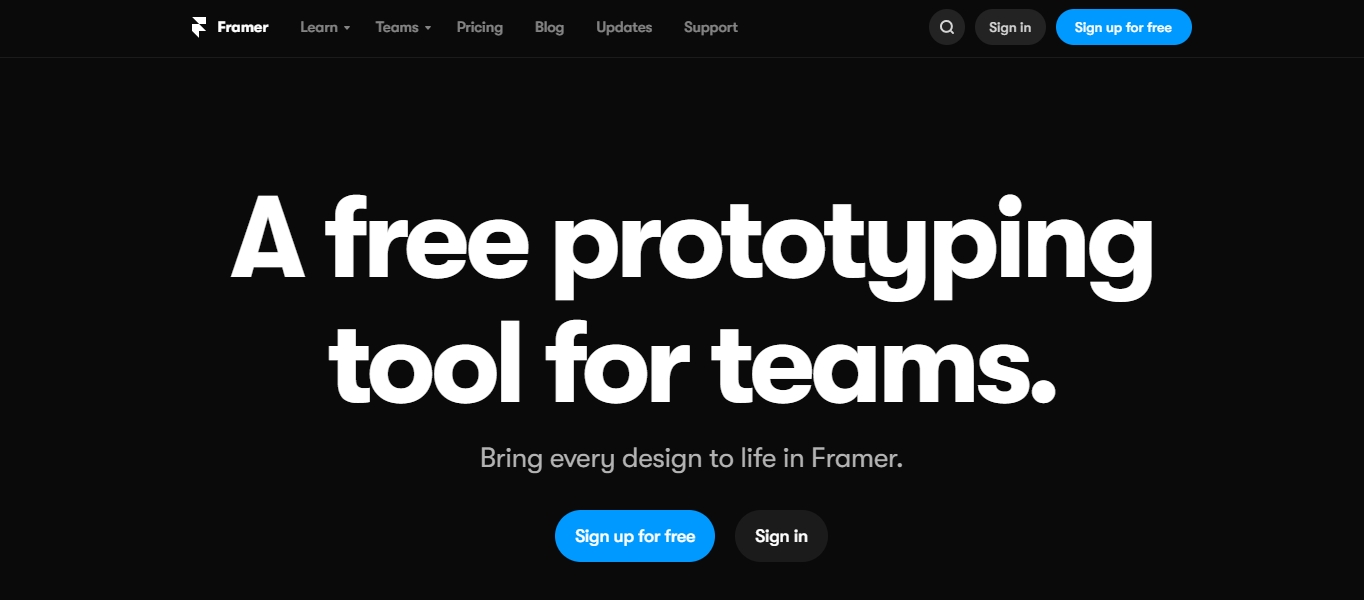 Framer originally started as a JavaScript library and toolset for prototyping, but it's evolved into the most powerful Free Web Design Tools on this list.
Also framer X is a rapid prototyping tool that supports complex animations and generates the code for React components on the fly. At first glance, Framer's vector-based interface looks extremely similar to Sketch, but there's far more power under the hood.
Designers like Framer for its responsive design features, an array of premade components, and support for advanced animations. Developers love it because it simplifies the process of turning a design into production-ready code.
If you're already part of the React ecosystem, or if you simply want a powerful interface capable of creating high-fidelity prototypes with realistic interactions and animations, So framer X is a fantastic option.
Framer X offers a 14-day free trial. Plans for individuals are $12 per month, with discounts for teams of 5 or more.
An affordable, easy-to-use WordPress alternative, Wix is a website builder offering Free Web Design Tools and premium plans. Like WordPress, Wix makes it possible to build all kinds of sites, including stores and blogs, in just a few minutes. But the experience of managing a Wix site will be very different from WordPress.
If you opt for one of the premium plans, you'll get a fully-managed subscription service. Meaning, Wix takes care of all the technical details around site hosting, back-ups, and security. You can also choose the free ad-sponsored plan, which comes with hundreds of options and templates to choose from.
7. WordPress – Top Website Design Tools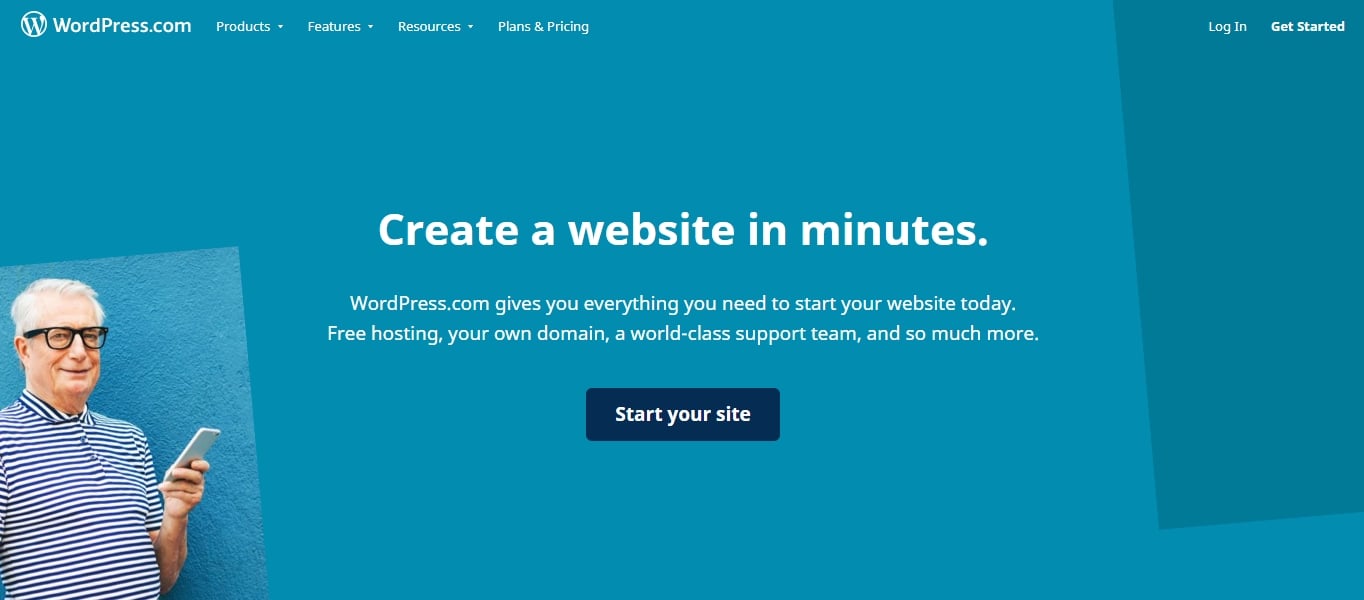 Here at websitesetup.org, we recommend people to use WordPress to create their websites.
Why?
Through our experience creating hundreds of sites, we've found that WordPress offers the best combination of flexibility, power, and ease-of-use necessary to build and launch content-based websites.
And it seems like the internet agrees with us! Over 35% of all websites run on WordPress. WordPress powers popular blogs, e-commerce stores, communities, and more.
To get started with WordPress, you have two options:
Set up a self-hosted WordPress site (WordPress.org)
Sign up for a free WordPress.com account
If you're just looking to host a small personal site, WordPress.com may be a great choice. However, if you're starting a more complex project a self-hosted WordPress site is probably a better option.
If you are already using WordPress, but looking for help creating a WordPress theme or customizing WordPress pages, we recommend checking out the Genesis Theme Framework and the Element or Page Builder.
8. Adobe Photoshop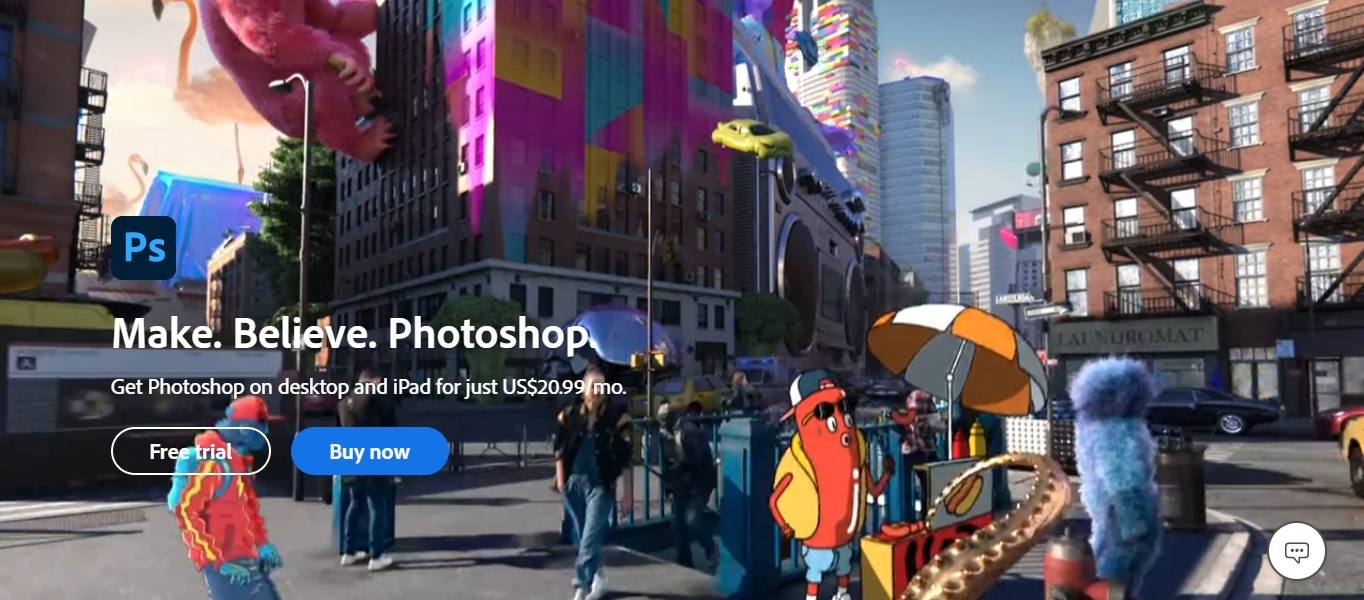 If you're looking for a powerful, do-it-all graphic design Top Website Design Tools, Adobe's Photoshop has been the leader for decades.
While originally released purely for photo editing, Photoshop has evolved to support a variety of use cases, including interface design, video editing, and more, while remaining true to its photo-editing use.
While many designers prefer to work exclusively in Photoshop because of its flexibility, others prefer more specialized tools. Like Adobe's other products, the learning curve is a bit steeper because of the vast array of tools and options Photoshop offers.
You can subscribe to Photoshop on its own for $9.99 per month or choose a subscription to Adobe's full Creative Suite for $52.99 per month. Adobe offers 7-day free trials for both options.
Concluding Top Website Design Tools for 2021
And you've reached the end of this list!
All of the Free Web Design Tools can help you be more productive and creative at the same time. However, it's still important to check the software's features to see if it fulfills your web design project requirements.
Which web design software do you use? Leave us a comment below!
Get Started With Imbassy Web Design Team
The web is constantly changing, so it's important to keep up with the latest trends and best practices to keep your site looking fresh against the competition.
If you want to work with a company that stays on top of the latest Free Web Design Tools and best practices in web design, get in touch with our team at Imbassy. We'd love to work with you and learn more about your business and your website goals. With almost 20 years of industry experience, we'll combine our decades of knowledge and insight into top trends to create your superior online presence.